Bayahibe: La Romana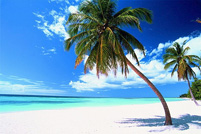 For your holiday, Open the doors to paradise
Enjoy the pleasure of being in a natural paradise, the sweet singing of the birds and the sun's heat while walking barefoot on the beach.
A Villa in the Caribbean, with the magic of a spectacular nature, and you're always in the front row.

Why Invest in BayaHibe
BayaHibe is a quaint town in the Dominican Republic, overlooks one of the most beautiful caribbean beach.Just 20 minutes by car from La Romana international airport.
The beach is known for its crystal clear, calm and shallow waters.

Amongst the various opportunities offered by the Caribbean, BayaHibe has been chosen due to the following factors:
It has a relaxing environment and is suitable for quiet holidays;
The beauty of the sea and beaches;
The most important investments of the island will be concentrated in this area over the next five years.